FIX MY:
Heat Pump
HVAC technicians from Donovan & Jorgenson are trained in the installation and maintenance of all major brand heating systems to ensure your system works flawlessly and remains energy efficient for years to come.
We understand each home and business has different heating needs depending on the size of the building and how often the building is occupied. Our NATE certified technicians will help you make the best decision for your building and your budget.
Every Wisconsin building needs an efficient, reliable furnace or heat pump to keep warm in the winter. Donovan & Jorgenson only works with trusted suppliers of heating and cooling systems in Milwaukee and the surrounding areas. We will provide you all the information you need to select the heating system that works best for your home or business.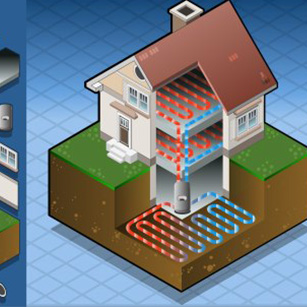 Once you've picked a furnace, heat pump, or boiler system, it's time to get it installed at your home or business. Our expert technicians will handle everything from connecting the new system to carrying off the old system. Before we leave, we'll test the new system to ensure everything works normally.