What is duct cleaning? Having all your duct system, including the supply, intake and return vents cleaning, is a great way to ensure proper indoor air quality. Donovan & Jorgenson representatives have a variety of air quality improvement systems available for installation in southeast Wisconsin area homes and businesses. HEPA filters in air quality systems clean the air in a building by removing particulates. Purified air is free from odor and dust. Keep your home's air clean and stop suffering from allergies.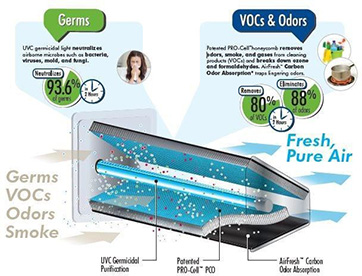 Donovan & Jorgenson installs Purification Systems. These air purifiers are great for removing odors, getting rid of bacteria, germs, fungus and allergens. The UV light air purifier features adjustable controls.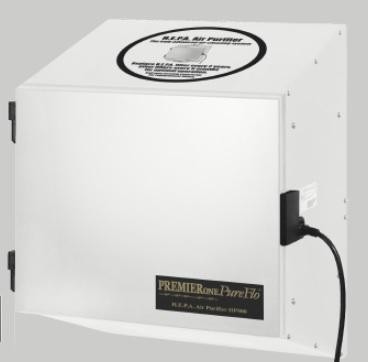 Donovan & Jorgenson installs and repairs PremierOne HEPA Air Purifiers. This whole house air purification system is designed to be installed in conjunction with your forced air system, so you don't need any new ductwork installed. The PremierOne HEPA filter is designed to remove up to 99.97% of particles from .01 to .3 micrometers in size.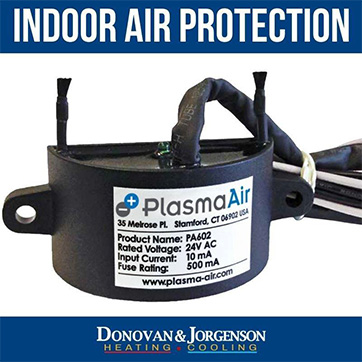 Add another line of defense in your fight against COVID-19. An indoor air ionization system is installed at the fan inlet of your HVAC unit, and helps keep the air free from viruses, germs, and pollutants. Call today to ask about installation for your home or commercial building.